PINK ROCKERS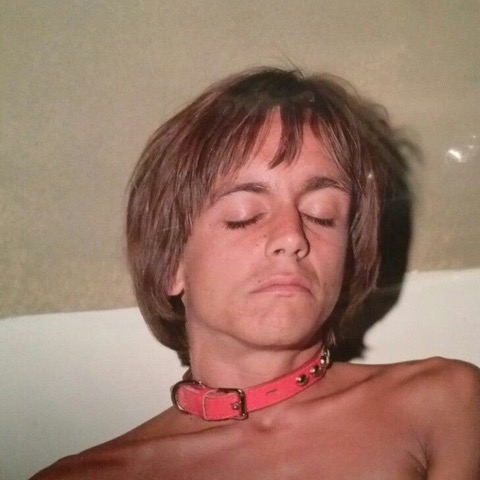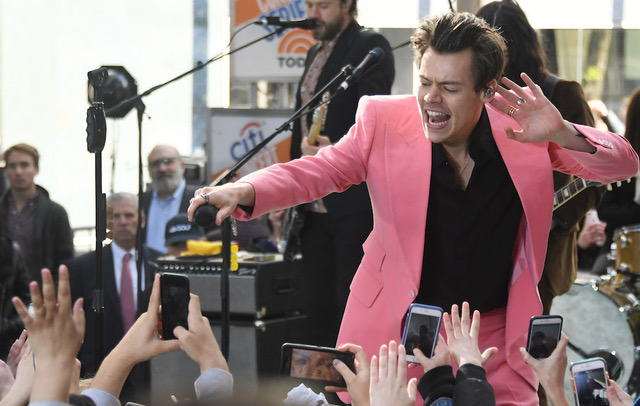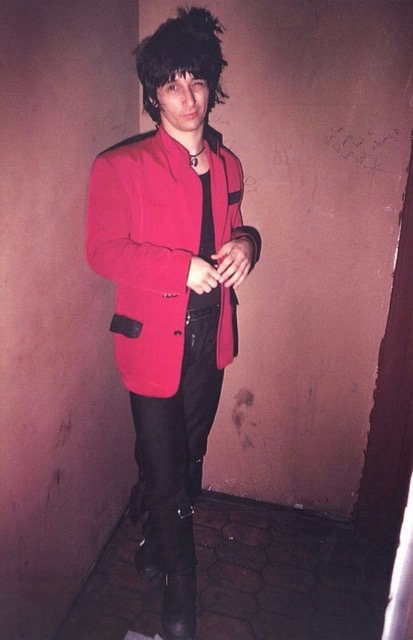 Morning Style Mongers. Just saw a proof of my Sharpener column for The FT HowToSpunkIt for April on Millennial Pink. Its bang on the money, I reckon, but they sliced out a sexy bit that I can now stick it up here. I think. The story is certain chic Rockers wore pink and looked super cool. Like Elvis.
Saw a Cadillac pink leather from Valentino (below) which seemed like an Elvis piece. Presley would have doubtless teamed this with black: Elvis wore his pink shirts with black. He wore his bright pink tailoring with black, too. Black is the great foil to pink.
Johnny Thunders off of New York Dolls in double strong pink. Double diggin' this.
Loving Thunders look - Hot pink shawl collar evening jacket and pink Western style bow tie on a black shirt. Too, cool, for, school.
Gucci, yeah? There's more than a nuance of Thunders pink impact about Gucci's 'coral' double breasted military coat with fuscia lapels. Came styled with a black western bow (I tip these and bolo ties are to become an edgy evening wear/cocktail thing, too, and gonna do them regardless if thing or not.
Note. Johnny would have worn actaul trouses, though.
Gucci also showed a 'deep peony' stretch velvet formal jacket with spectacular peak lapels –not actually millennial- but totalling amazing. True to their gender-blur/defying ethos they showed it with a 'Lady' pink gabardine shirt and 'Teen' rose cotton drill shorts. These thrilling pink sartorial statements do make a point about pinks power.
Pretty in pink-
Johnny Rotten in shawl collar jacket.
See. Told ya pink was well Punk.
Pink is no new story and has always been an entirely legitimate colour to wear despite acquiring a gendered stigma left over from when product manufacturers from the Forties onwards marketed baby pink as code for little girls, the blighters.
Stick this on. Henri Mancini Pink Panther theme. Pink. Not punk, but good though, no?
But this newish Millennial strain however is distinct for being gender neutral, thus double zeitgeist. Millennial pinks are a mix of salmon, peach and apricot. They come in various treatments from very pale or intense and rich, through to dusty and dirty versions. It's not a pretty pink. It's post-pretty, almost ironic.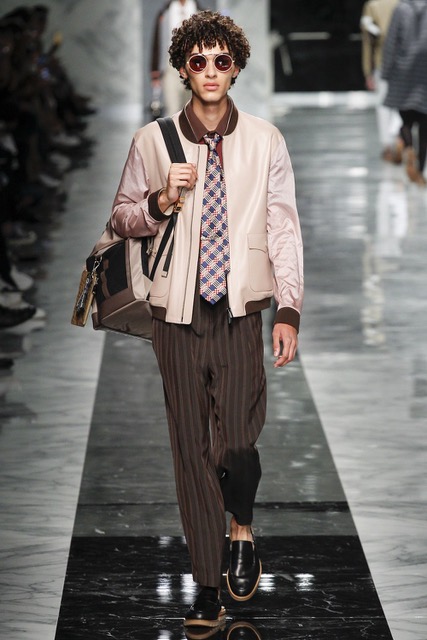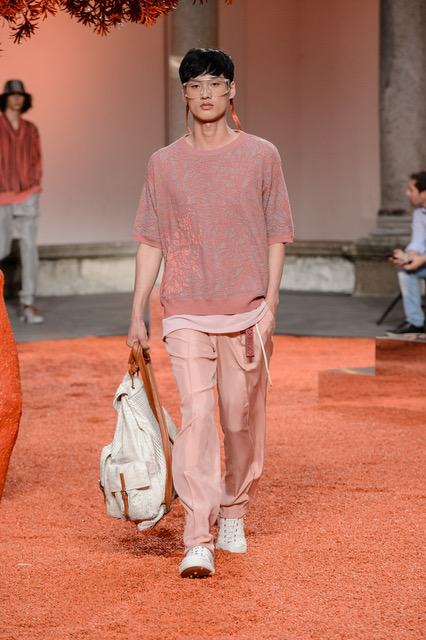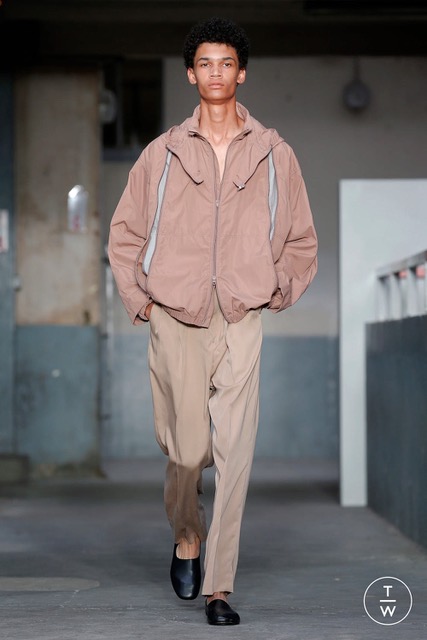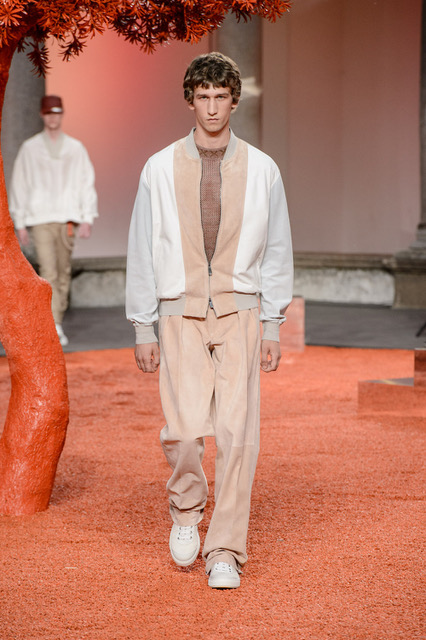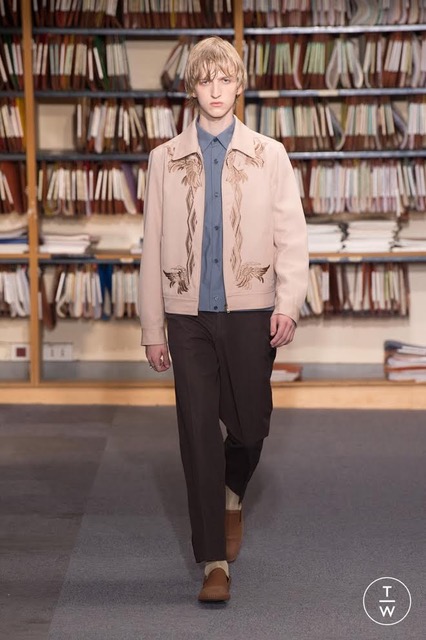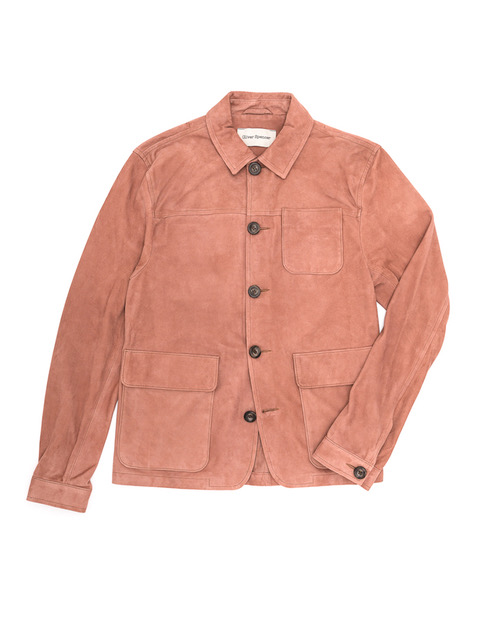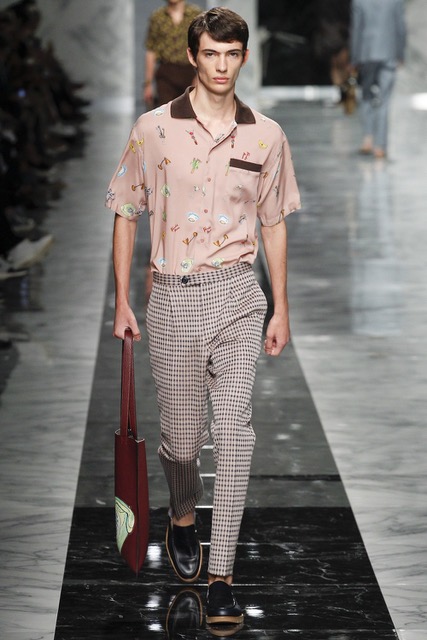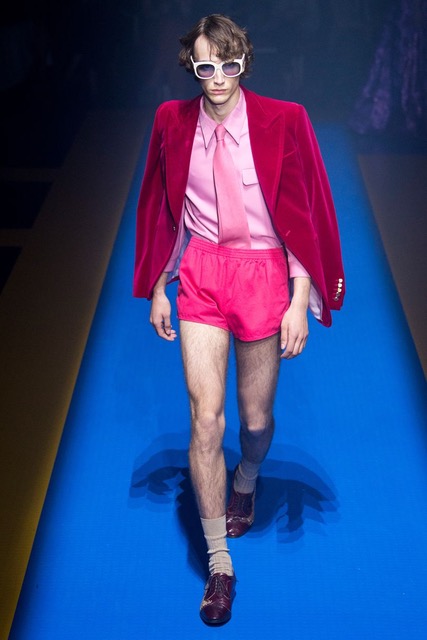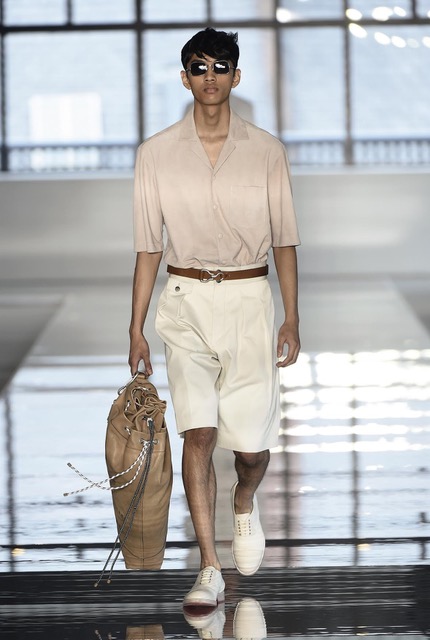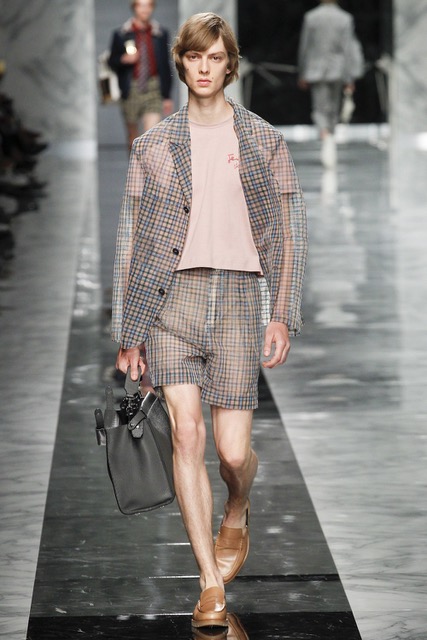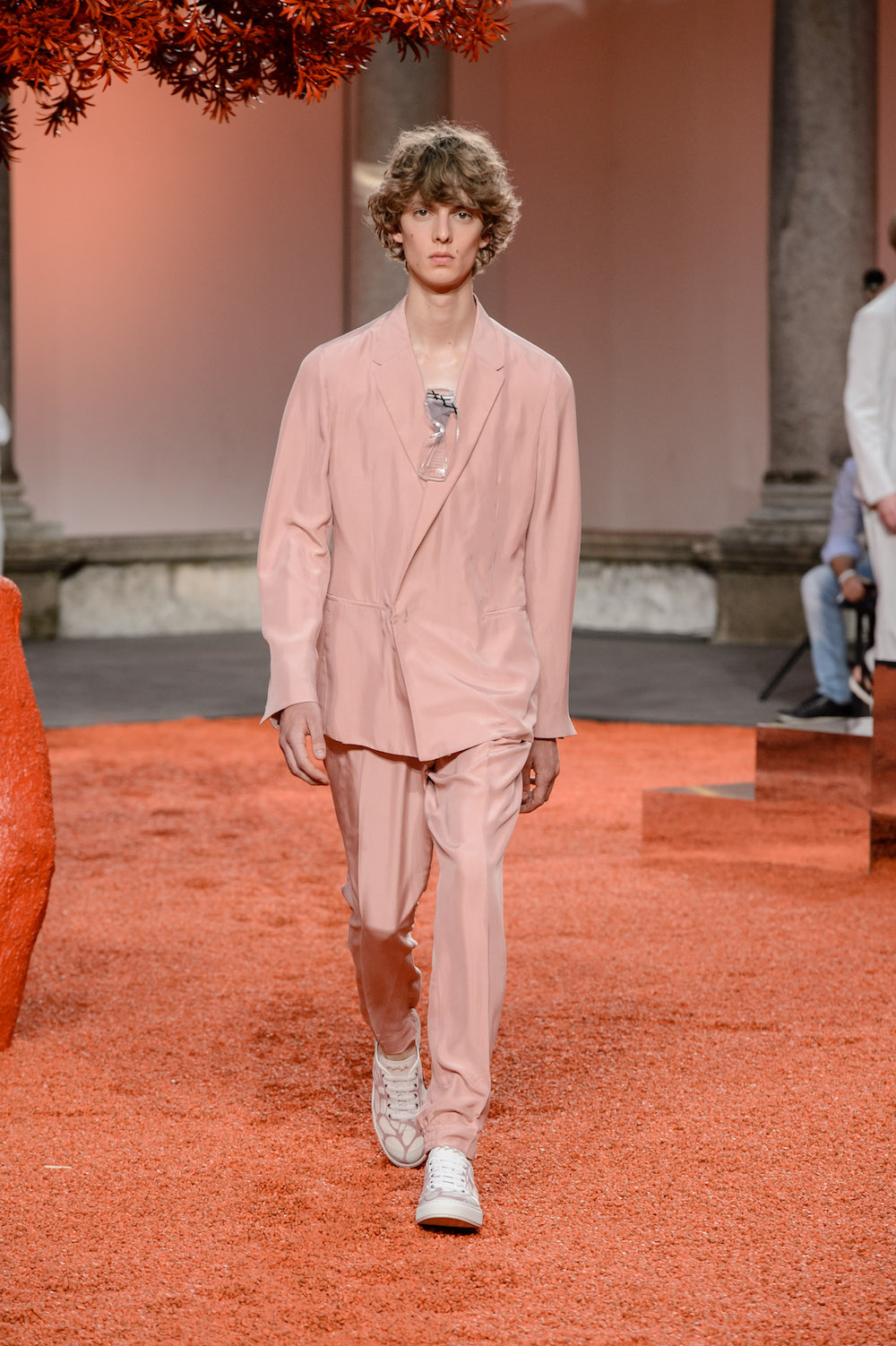 Zegna "Couture" silk suit. This silk is très Millenial pink.
Plan to get involved with this look for an Espresso Stance very soon. maybe keep hold of it for a bit. who knows.
So, like was saying, black is the great foil to pink. Something Harry Styles Stylist, ace Alistair Mackie, is clearly aware of. The repositioned cool singer songwriter Styles has been strutting in 21inch bottom straight leg bespoke trouser suits by Edward Sexton, worked up with black shirt and boots. I knew charming Harry when he was a boy bringing us Greggs pastries from his Mums shop, just before he got moulded into 1/5th of the biggest selling boy band in history. Writing his own stuff and performing live now in rigs like this, he looks every inch the chic but rebellious authentic rocker. Men wearing pink does channel rebellion, ya see.
Am a big fan of Dickies sartorial stuff. I'ts good price point. Ya hear me? <Conor, please make this bold? Gonna do A Hello Fresh now as bloody starving.>
Suitable sign off? Lemme think. Thinking pink?
Gotta get ready for Burbs' show shortly, Christopher Baileys last and all that...
Stubbs out.
<insert some pink lyrics, Stubbs>